Archived White House Websites and Social Media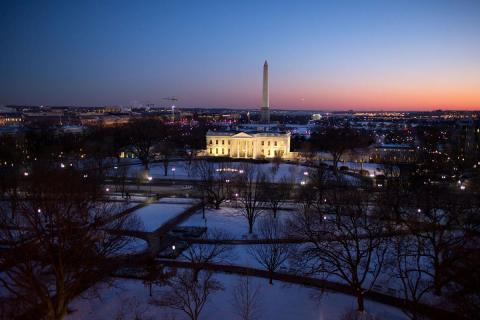 Archived Websites
In January 2017, the White House website was archived as a way to preserve the online presence of the administration of President Barack Obama. The websites for Mrs. Obama's Let's Move! Initiative, the We The People Petitions, and the White House Data Catalog (open.whitehouse.gov) were also preserved. These websites are historical material "frozen in time." They are no longer updated, and links to external websites and some internal pages will not work. The official files making up the websites are archived in NARA's Electronic Records Archives (ERA). However, the website interface and functionality is preserved for easy use by the public through this portal. Archived websites are an excellent resource for photographs, speeches, press releases, digital data, and other public domain records of the Obama Presidency from 2009–2017.
---
Archived Social Media
The Barack Obama administration marked the first time NARA preserved social media feeds. Similar to how the White House website domain, www.WhiteHouse.gov, was transferred from administration to administration, the administration's social media account names and accounts used by some staff were passed to the next administration. While the content was made available, not all account functionality was maintained. As of January 20, 2017, NARA eliminated commenting on the historical accounts to maintain as much of the original look and feel as possible. NARA created new handles for preserved Obama administration social media content as well. For example, NARA archived @POTUS on Twitter as @POTUS44. You can see a complete list of archived account names here.
The Obama White House Office of Digital Strategy detailed its digital transfer process in this October 2016 blog post. In a January 2017 blog post, the Obama White House Office of Digital Strategy also made available for download an archived history of the Obama's White House's social media accounts.
---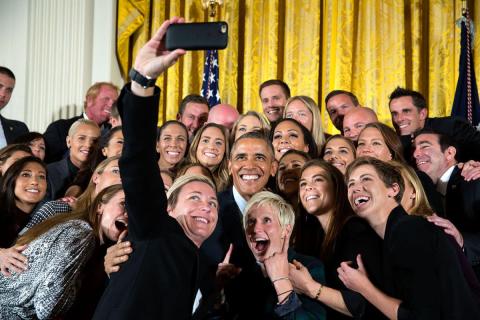 Archived Files
Tweets published by the

First Lady (.zip).