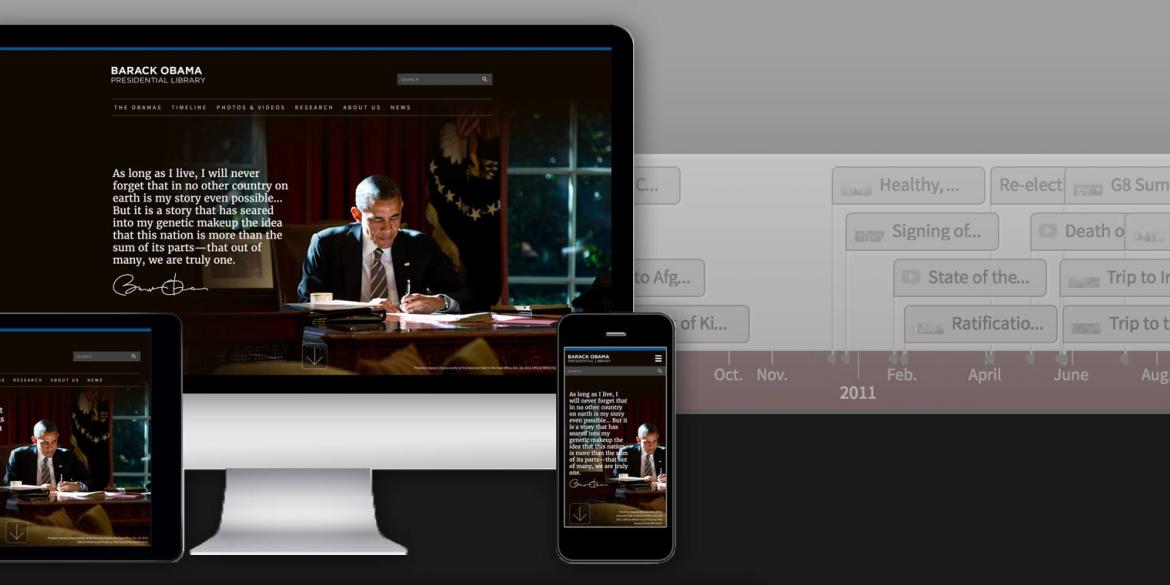 National Archives launches Barack Obama Library website including access to archived web and social media content
The Barack Obama Presidential Library is the fourteenth library to become part of the Presidential Libraries system administered by the National Archives and Records Administration (NARA). The Library will be built in Chicago's Jackson Park and is expected to open to the public in 2021.
But you don't have to wait until 2021 to access content related to the Obama administration. With the launch of ObamaLibrary.gov, the National Archives is pleased to provide access to:
In the coming years, additional content will be published on the website to inform and inspire audiences interested in the legacy of the Obama administration. 
Presidential Libraries and Museums promote understanding of the presidency and the American experience. We preserve and provide access to historical materials, support research, and create interactive programs and exhibits that educate and inspire. More information about the Presidential Libraries and Museums is available on NARA's main website, Archives.gov.